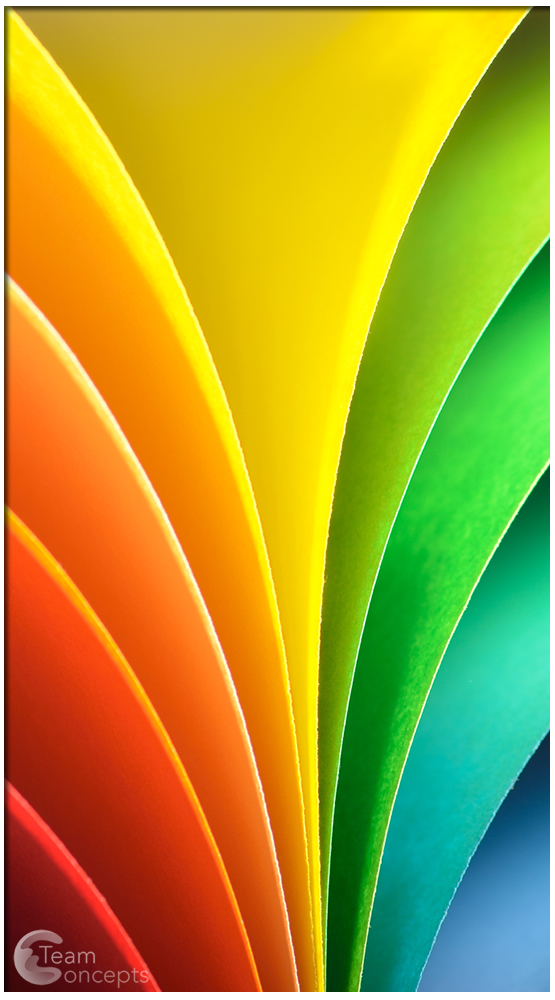 Will my final print be the same as my laser printer output or in my monitor?
It is not possible to achieve 100% color quality as in your laser printing and monitor. Computer monitor is using RGB mode, while our printing is in CMYK mode. Color displayed on your computer monitor is created by projected or additive light. Therefore there is no guarantee that the finished products are exactly matching your laser printing, monitor, or digital print outs. Different printer, be it inkjet or laser printers will have varying results.
Can you guarantee that the output printing colors are the same as my sample?
It is known in the printing industry that printer cannot guarantee that they can match your required colors 100%. Even from one commercial printing firm to another, there can be differences in the outputs. If you require a better match color, you can send us the digital proof.
What file format do you accept?
We highly recommend use of Illustrator or InDesign format. Besides that, you may want to consult us if you are using PDF, Adobe Photoshop or MS Word.
How can I send you the artwork?
You can email to our sales team at info@teamconcepts-printing.com If the files are too large, you may contact us. We will advise you on how to upload or arrange our sales personnel to pickup the CD or thumb-drive from you. Remember to save a copy of JPEG or PDF or hardcopy for checking purpose.
What is the lead time for my order upon confirmation of artwork?
Please consult us to check for the lead time, as it depends on the quantity, and transportation from our factory.
What is the difference between RGB and CMYK mode?
RGB is the color mode used for display devices such as monitors and televisions, and it is not printable. Computer's monitor uses RGB.
CMYK refers to the 4 inks used by printing presses. C is Cyan, M is Magenta, Y is Yellow, and K is black.
A common mistake made by customers is in providing the file in RGB format when submitting their print job. CMYK mode is required as we need to separate the objects into 4 colors so that a separate printing plate can be made for each of the colors.
Do you provide Pantone color printing?
Yes, we provide Pantone color printing. Please inform our sales if you require Pantone color printing. Separate fees apply due to purchase of Pantone color.
What is Pantone color printing and why do I need it?
The normal offset printing uses CMYK format – C is Cyan, M is Magenta, Y is Yellow, and K is black, to mix and obtain a certain color. Pantone color is generally used by companies that have a logo which needs to be printed in specific "company" colors – for example: Coca-Cola. The biggest advantage of using specific pantone colors for printing is that the color reproduction will be identical every time you print.
Delivery
Our close location to Shenzhen & Hong-Kong Port cuts transport cost by up to 25%. In addition, using split shipments and trucking our logistics department can arrange transportation to any destinations on the globe saving you time and money.