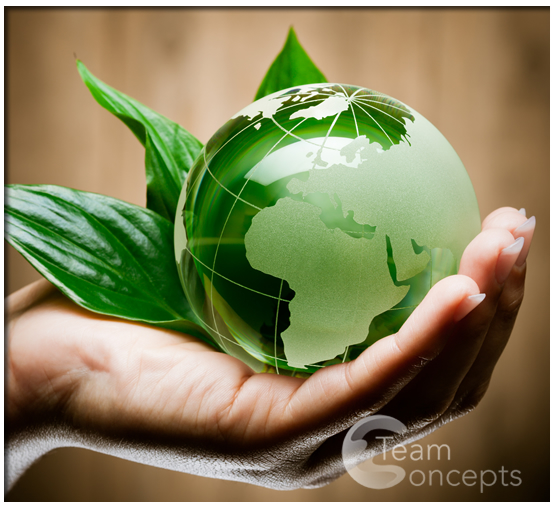 Team Concepts Printing is constantly looking for solutions to reduce and minimize any waste or pollution. Despite, people cannot do without "throw-away" products; for this reason people need to reorganize and try as hard as possible to respect the environment. Team Concepts uses for some products pure cellulose paper made of vegetable fibers such as take-away and pizza Boxes.

Because of the "GREEN" inclination of our company, we pay particular attention in choosing the raw materials for the creation of our products, which are ordered from suppliers warranted by valid FSC certifications. The colors we use to define the excellent graphic look of our products are warranted as well, being certified watercolors as by law enacted.


Our quality products achieve the lowest environmental damage and are completely recyclable after their use. It matters a lot to us letting the public know that we have entrusted the management of our production waste to one among the best paper collecting and recycling societies. Finally, Team Concepts Printing collaborates with several associations which commit themselves in the
reforestation of the territory
, and concern about the re-plantation of trees replacing those used to produce paper.